Atwyld was proud to be a sponsor of Babes Ride Out 4 this year. Babes Ride Out is a women's only moto camp-out in Joshua Tree California that was started back in 2013. Over the years we have been attending the annual events and have watched it grow from a 50 people on a dry lakebed 2 miles down a dirt road in Borrego Springs to the largest gathering of female motorcyclists in history at almost 1800 attendees.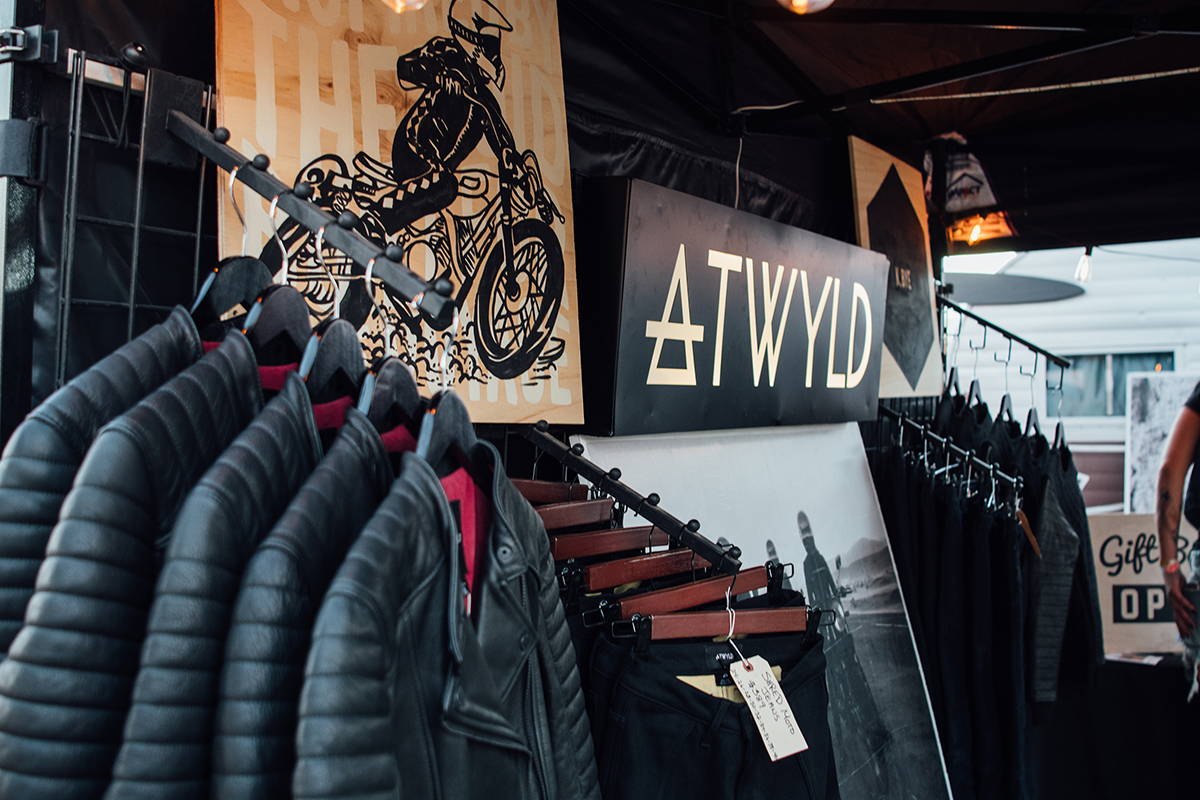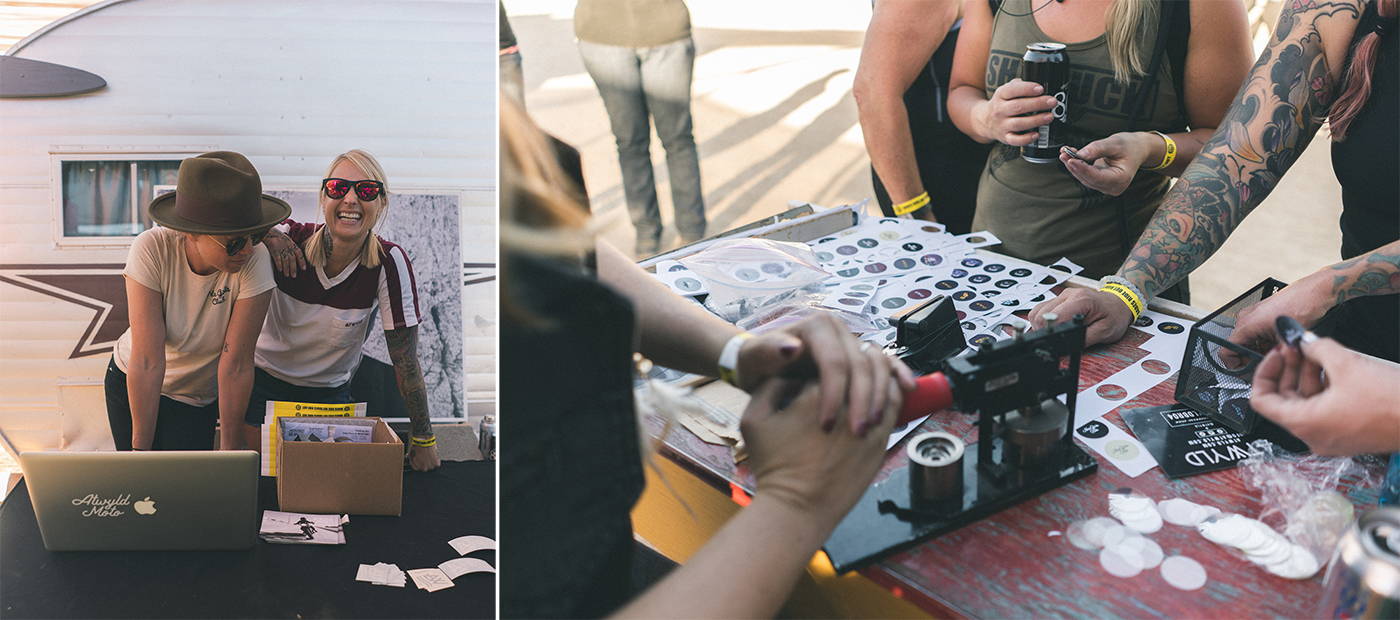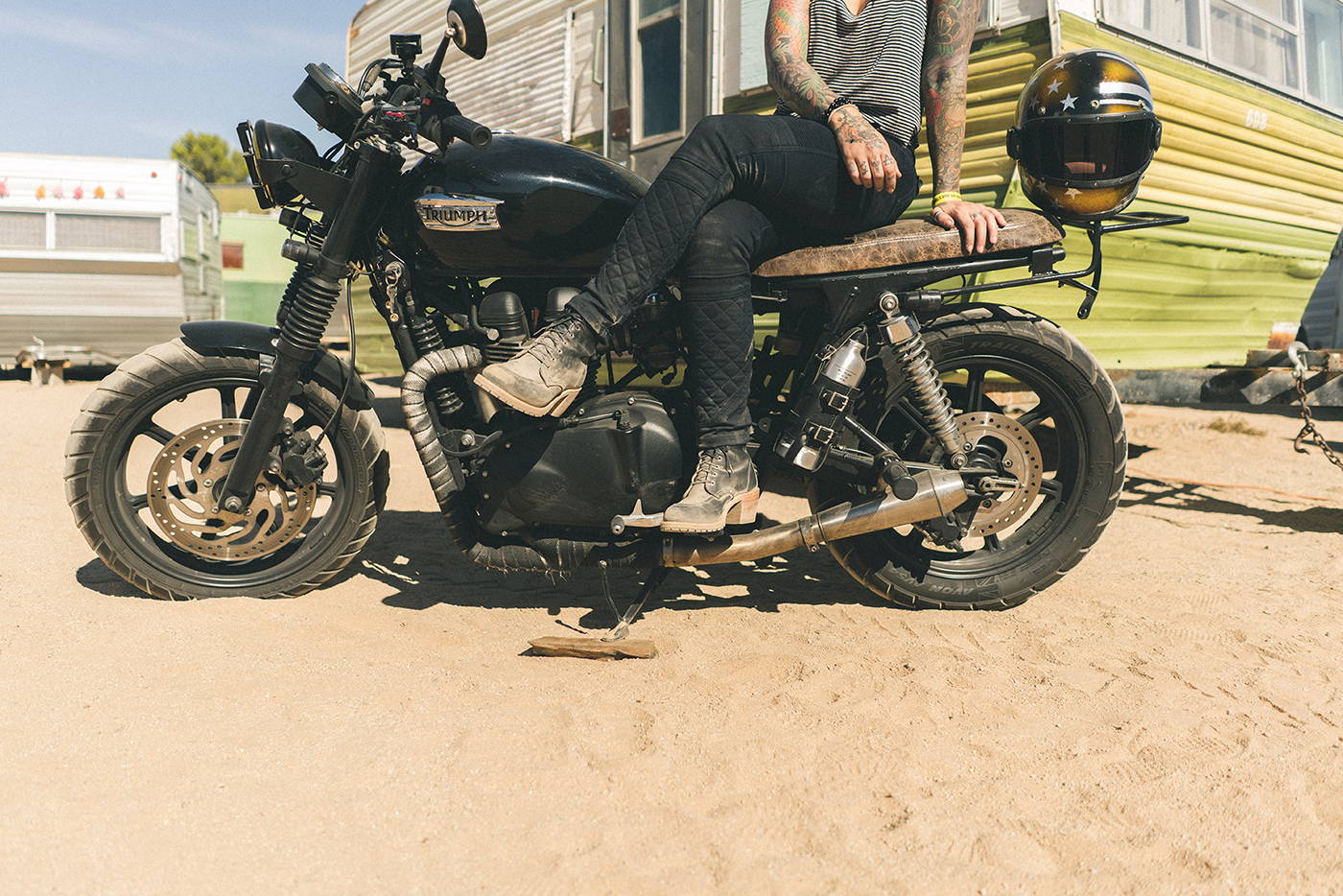 We had so much fun meeting so many of the women who have inspired us to make this collection. This community is the exact community that has been so underserved for so long when it comes to protective apparel. Don't worry ladies, we got you! We watched so many women from all walks of life try on each piece and we got so much great feedback. Thank you to everyone who stopped by! One of the our favorite things about Collection 1 is each piece truly looks good on any type of bike. We got to see many of the women who pre-ordered, walk up to the booth decked out in the Atwyld.
The whole weekend was full of excitement and chat about which routes people took to get there or what adventure they were headed on the next day. We got to break away from it all and take a rip up to Idyllwild and down the Palms to Pines Highway which is one of our favorite routes. As we pulled back into camp, the event was packed with good times including some kick ass entertainment consisting of our very own Tamara Raye on Bass for Wargirl!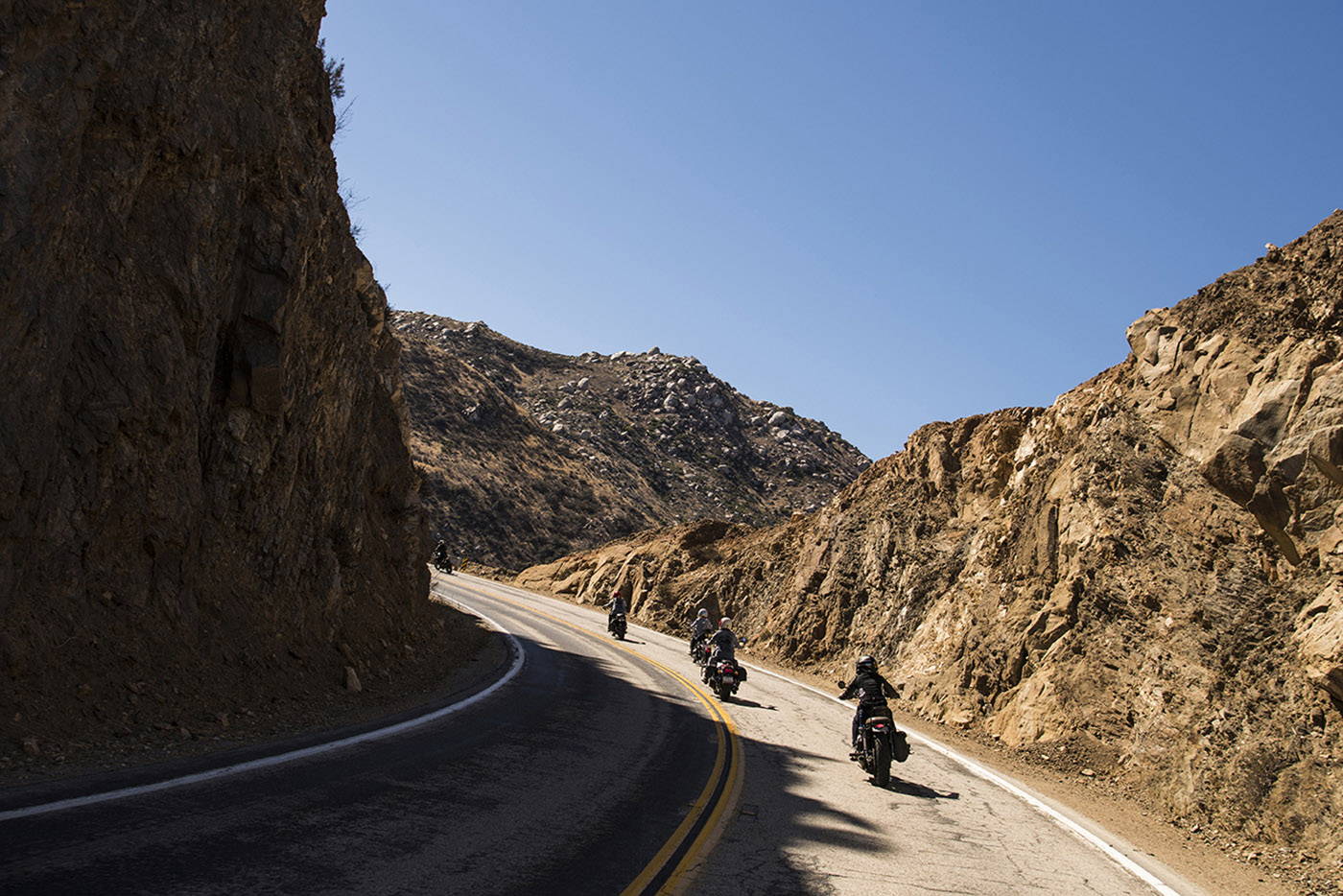 As the sun set we wandered off into the darkness to watch the Orionid meteor shower takeover the Joshua Tree night sky. Joshua Tree is a dark sky community which makes it a really epic place for stargazing!
The campout was magical for many reasons! The amount of "Thank You"s we received from women just appreciating that someone is paying attention to this demographic of riders was overwhelming. The energy at the event is so warm and welcoming, Nice Girls could be spotted everywhere you looked! Thank you for having us Babes Ride Out, see you next year!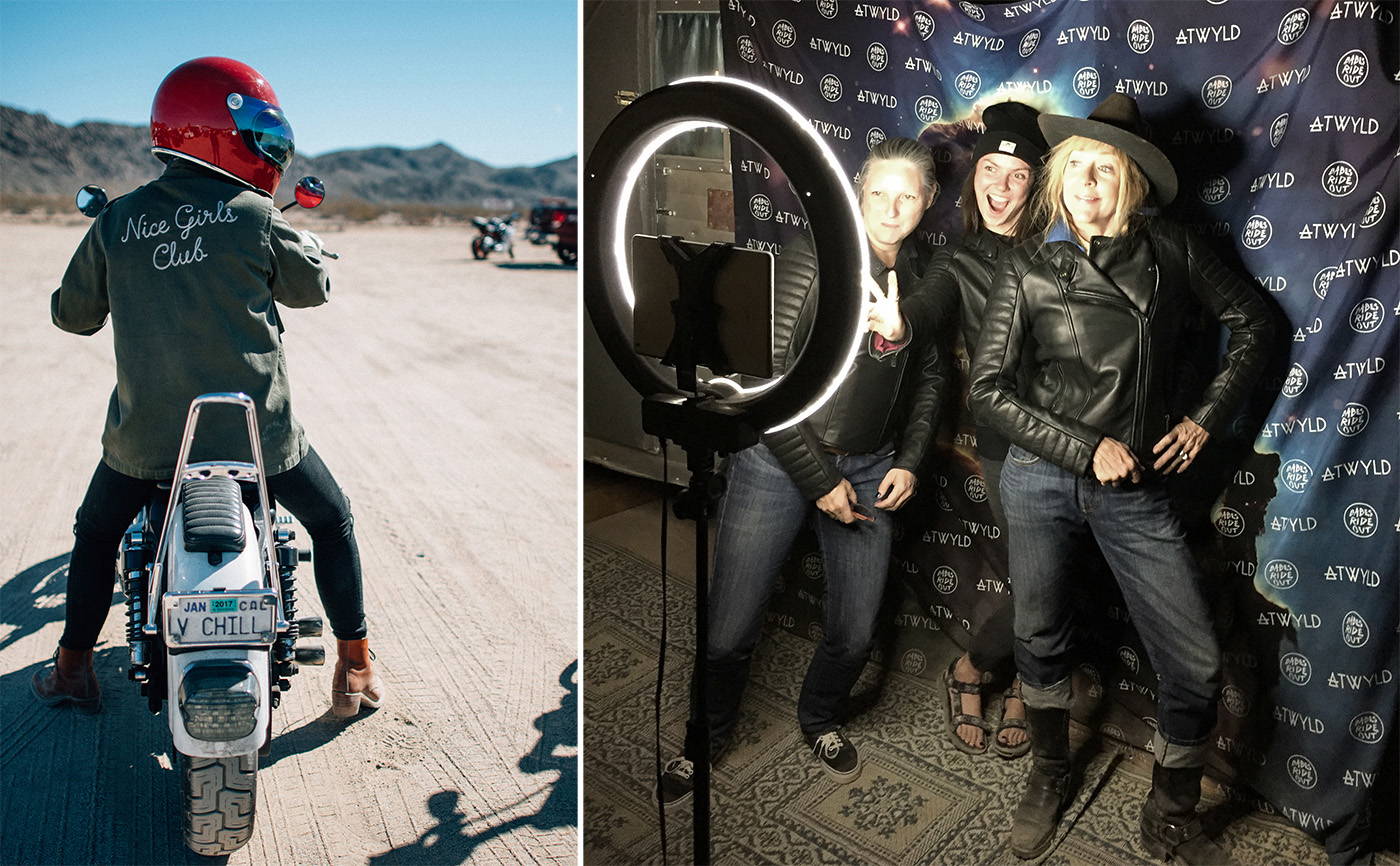 Carcaiture's by amazing artist Diane was as much fun to watch as to be drawn!