---
2017 NORRA Mexican 1000
By: Tamara Raye
Announcing that you'll be travelling down the Baja Peninsula invokes thoughts of a bikini-clad, tequila-soaked week on the beach where your biggest stress is deciding which tacos to order next. When the BA Moto Racing team announces they'll be travelling down the Baja Peninsula, the former is certainly not the case. (But don't get me wrong, tacos and tequila were still plentiful…) Let's just say, we're bad at vacation.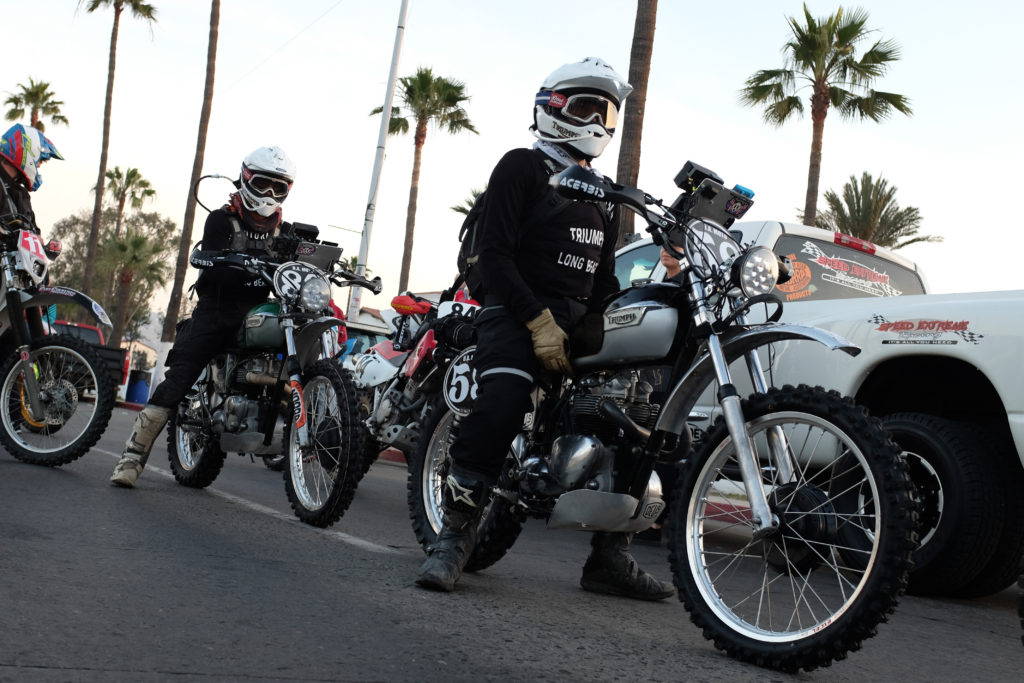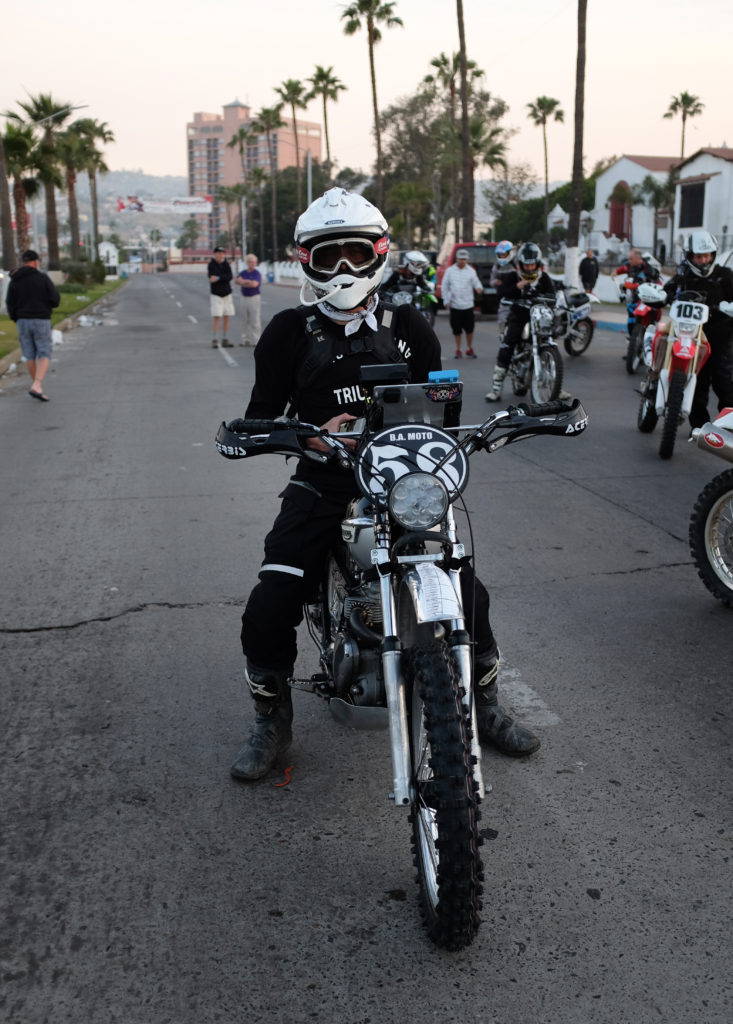 For the second year in a row, I was fortunate to be able to participate on the team's chase crew as we attempted to traverse two 1969 Triumph 500cc Desert Sleds across 1250 miles of desert brutality. These machines were made for nothing of the sort 48 years ago, let alone the modern day rally course designed for vehicles with more than TEN TIMES the suspension travel compared to our bikes. As a lifelong professional underdog, I quickly jumped at the opportunity to help. Challenge accepted.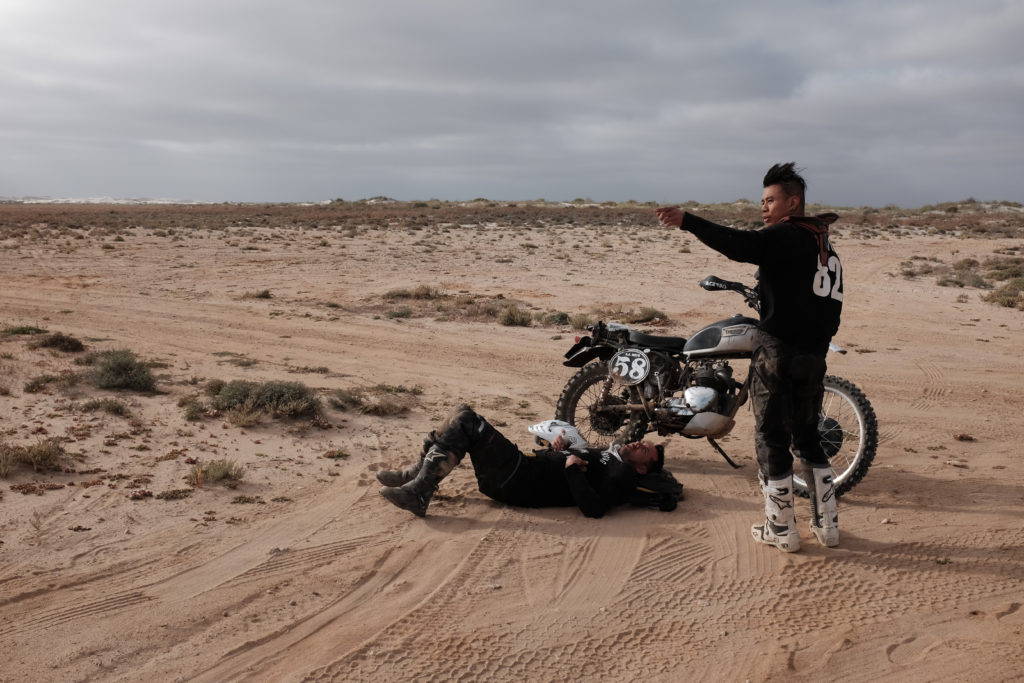 Our team consisted of two bikes, two riders, and three crew members – all stuffed into the back of a RAM Promaster Van filled with nauseating Pemex gasoline fumes and an arsenal of spare parts, tools and (duh!) snacks. With my Bozo-esque red hair, we were like vintage racing version of a clown car. Each race day is an endless stream of work for both the racers and chasers, and each of us had a definitive job. There were the racers, Nate and Viet. Racers, well, they race. There was Arlo the driver, who was responsible for hours upon hours upon hours of van driving each day to make a like a bread truck and haul buns to the next pit stop or waypoint. Luckily for us, Arlo is a veteran vanner and master road-tripper. There was Dave the parts guy, responsible for all of the specialty British parts and tools that, if lost, could in no way be found in the middle of Mexico. Dave had to be 'Johnny-on-the-spot' at each pit stop with each component the rider's needed to keep on keepin' on. And then there is me. I was responsible for logistics and mapping for the racers and chase van along with pre and post race-day maintenance checklists. Even with modern GPS software capabilities, preparing maps for two humans about to traverse vast expanses of nothingness and maps for the van to locate them at a moment's notice is NO JOKE. Oh, and I was also in charge of sammich making. (I make killer sammiches.)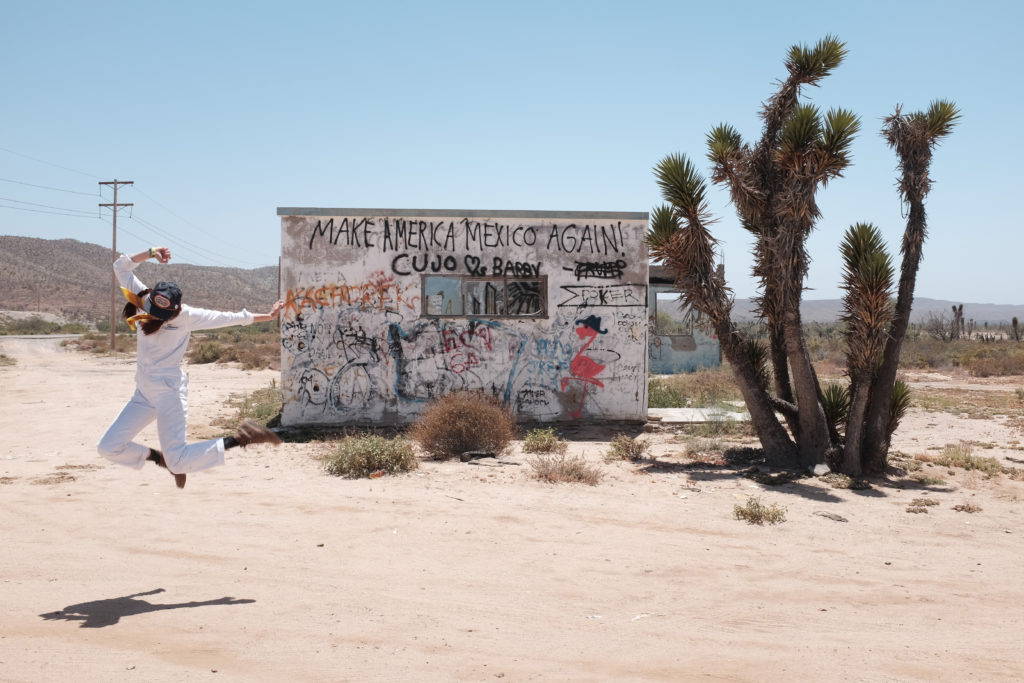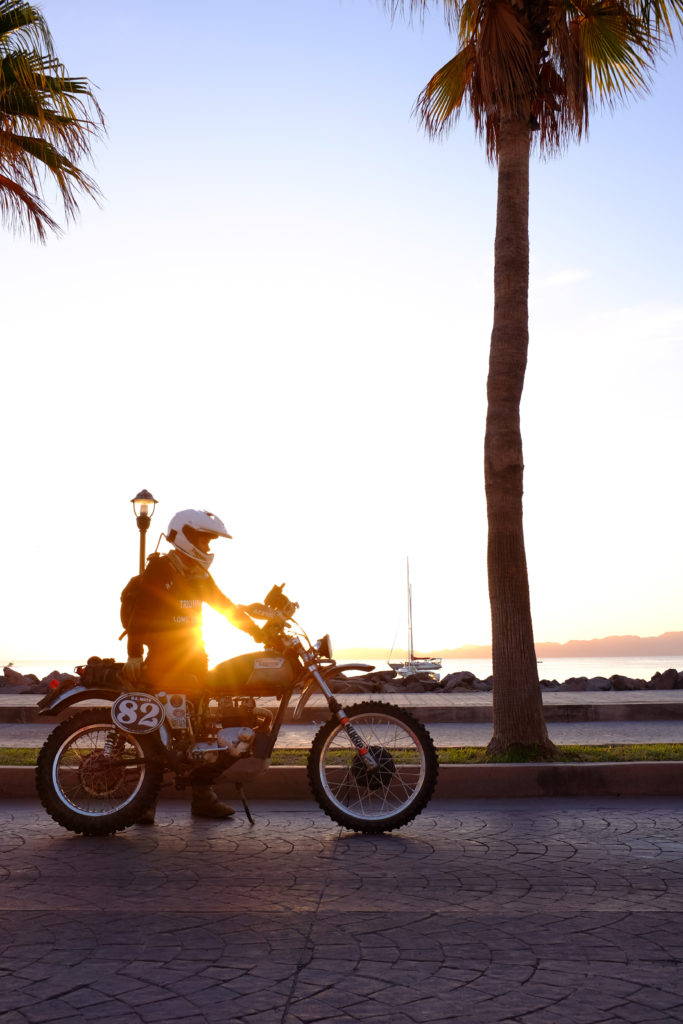 So we set out on a five day journey down the entirety of the Baja Peninsula, from Ensenada to San Jose del Cabo for a grand total of 1250 race miles. A good chunk of the public roads were missing this year. Yes, missing! So as our two bikes chugged along off in the distance, we followed in suit and bopped through the off-road terrain behind them. There is a funny thing about dirt; it seems to bring out the racer in everyone! It should also be noted that many of the trophy truck chase teams were piloted by ex-pro drivers. The moment that the dozens of support vehicles in the field left the tarmac and touched dirt – IT WAS ON!!! The secondary race began between the crews to reach the pit stops first. All manner of trucks and vans could be seen with rear ends swapping back and forth in the dust, and passing each other in attempts to find a line amongst the rocky paths and temporary construction roads. Our deepest apologies to our racer Viet, who owns the BA Moto team van, for driving it like we stole it that day – but hey, we were on time to that pit stop in El Crucerito!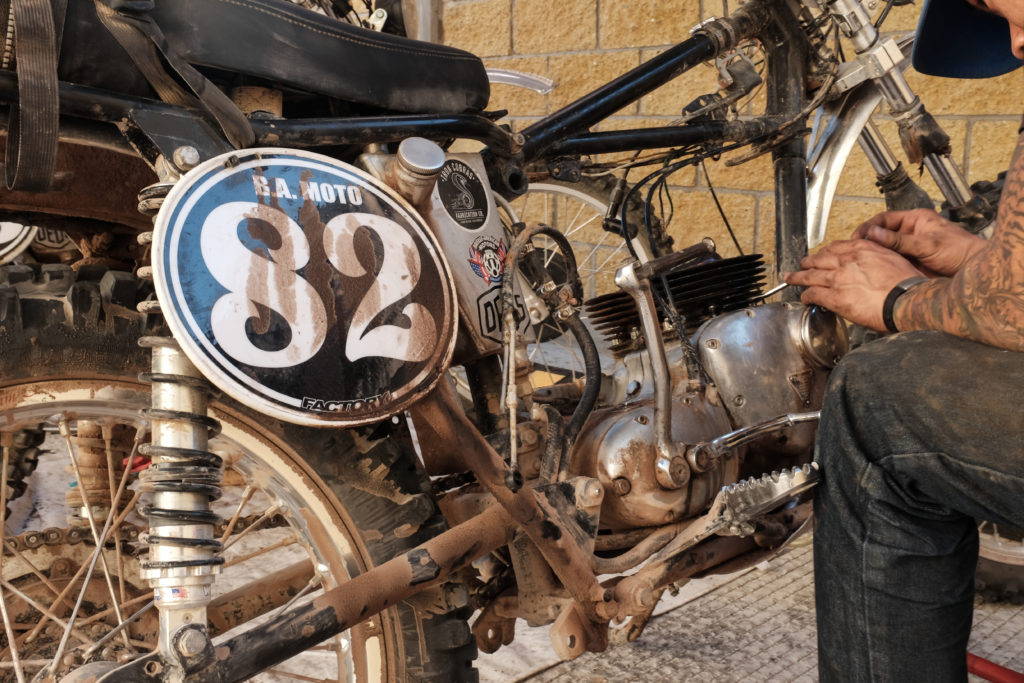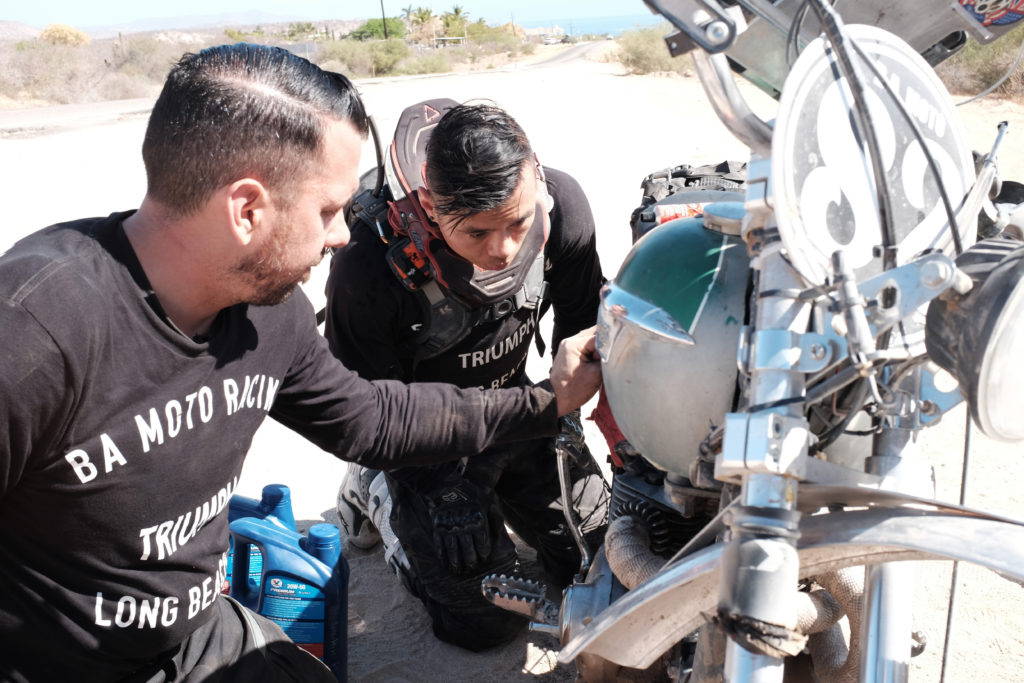 Although we lost the 58 bike due to a bottom end seize on the second race day, we were able to keep going on the number 82 machine. Nate and Viet pulled it together in 'Team Shake and Bake' style and team rode the remaining bike, switching riders throughout the day. On day 4, catastrophy struck and we lost compression in the top end of #82. That night, in the parking lot of a hotel in La Paz, we performed moto-surgery by harvesting the piston rings from the deceased 58 bike, and implanting them into 82. By about one o'clock in the morning, we were back in business. The following day, we achieved what we had set out to do. Amongst the sheer terror of the trophy trucks that had caught up to us along the course, we crossed the finish line in San Jose del Cabo. There is almost no greater feeling than that of a team united by this particular brand of sweet racing success. The ultimate victory belongs to our riders who muscled that old British iron through the Mexican terrain day in and out, but it can be said that chasin' is racin' too! We had the time of our lives, I can't wait to get back down there and take a whack at racing next year!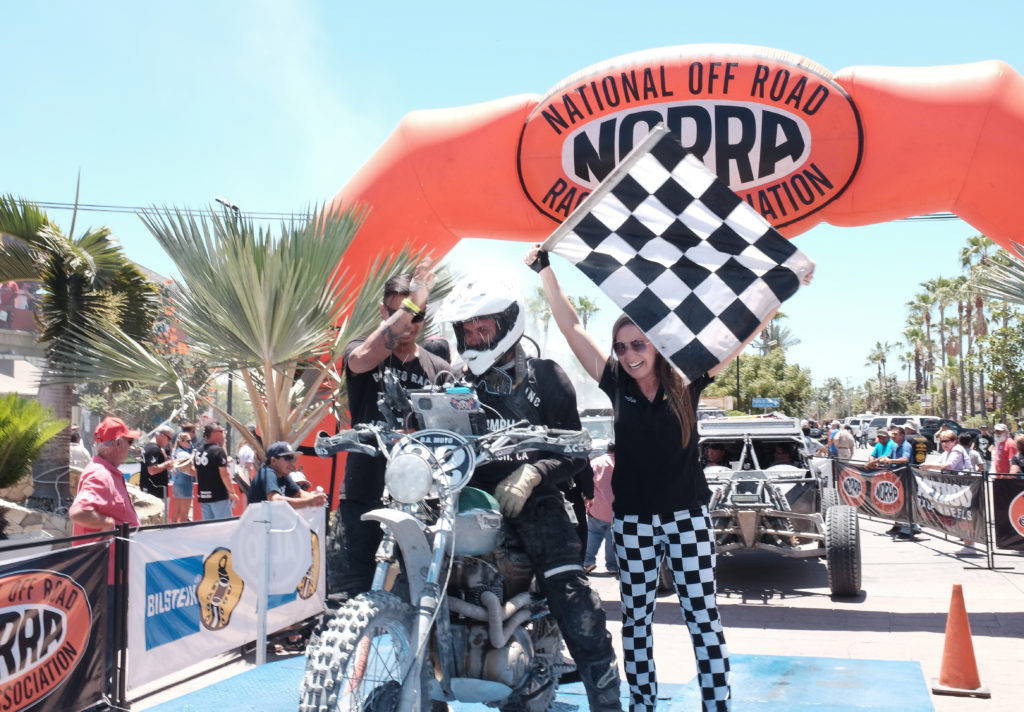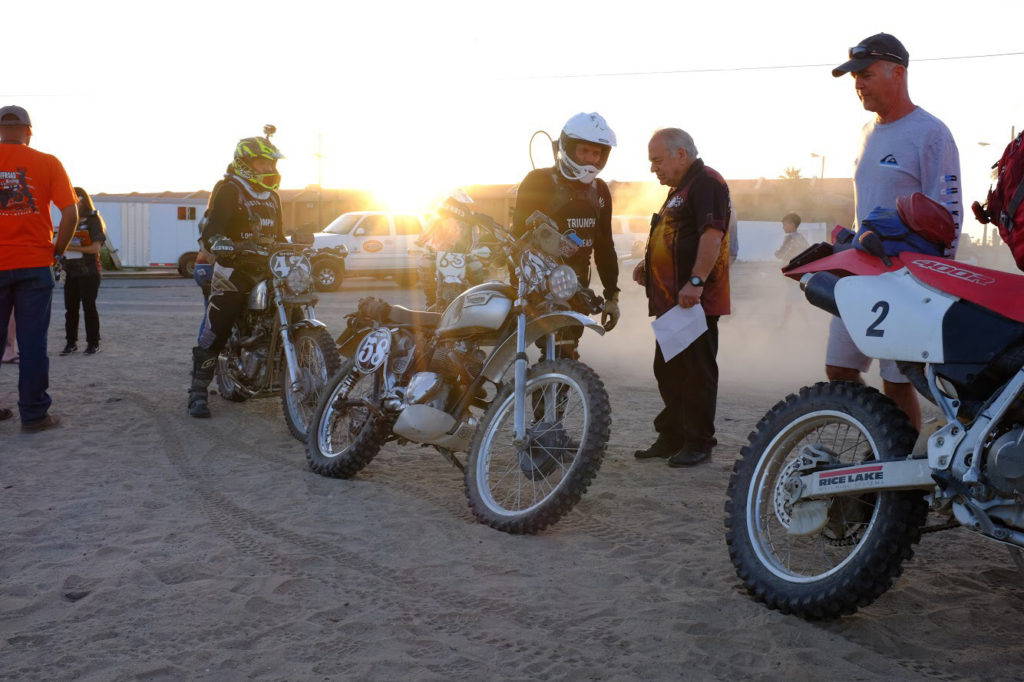 For more details about the day-to-day race action, head on over HERE or visit Motorcycle.com for a full write up of our race:
Photos: Tamara Raye