---
By: Jaime Dempsey @jme_demps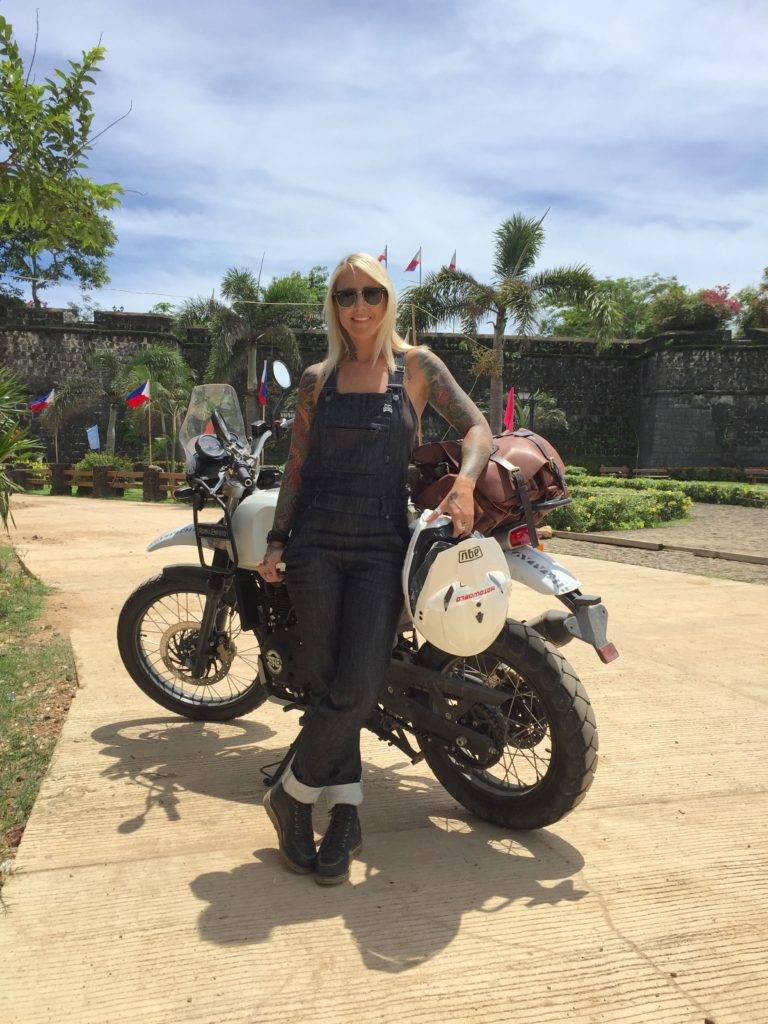 I'm Jaime Dempsey, co-founder of Atwyld and moonlighter bartender. I live a fairly normal life in Redondo Beach, CA pursuing my dreams of having a successful clothing brand, riding with friends, and chasing boys, but once a year (for the last 5 years) I become a different version of myself. I become Jaime Dempsey host of a travel documentary TV show on History Asia called Ride N Seek, and my alter ego gets to ride different motorcycles around different countries in Southeast Asia while exploring the culture, people, food, and all the possible adventures in between. All while being filmed by a crew of 16-18 people. It sounds like an amazing experience, and it totally is, but it's also incredibly hard work. The shoot days are long, the weather is incredibly hot and humid, which makes riding scenes almost unbearable, and there is always an unpleasant run in with some kind of insect.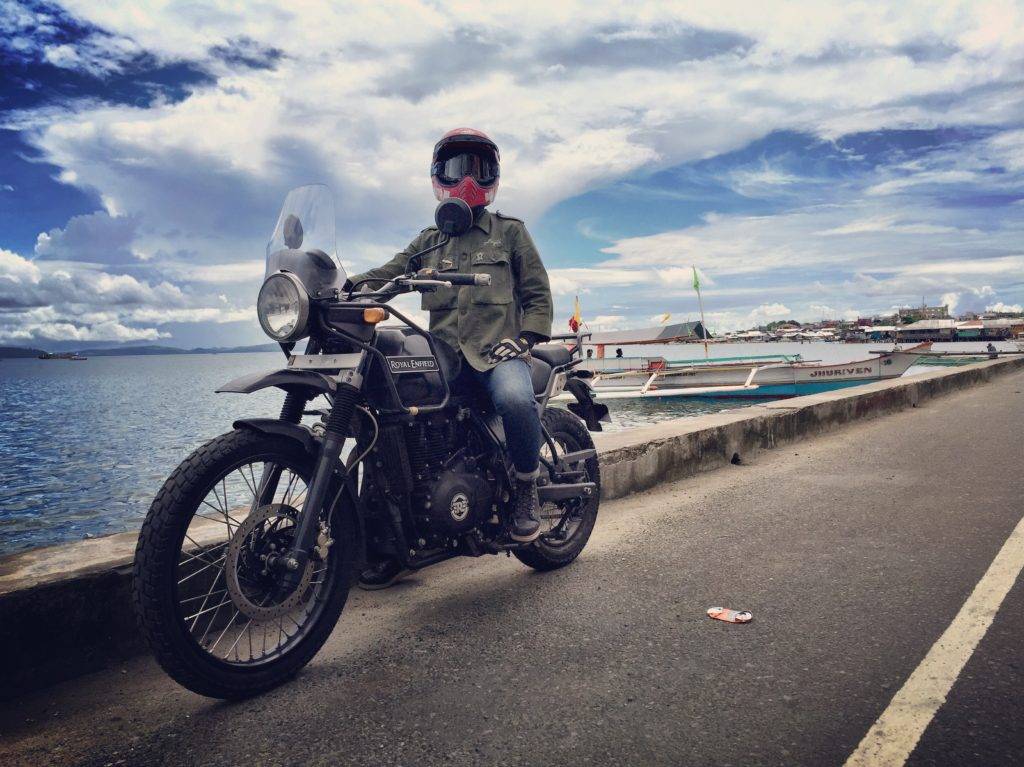 This year was the first year I was able to bring along some of my Atwyld gear to test out through all of these conditions, and the destinations for season 5 included the islands of  Mindanao, Palawan, and Batanas in the Philippines. Riding in Asia takes some getting used to. In most rural towns there are no traffic signs or signals and crossing an intersection requires a certain mix of courage and aggression. Because of the heat I, as most people there, usually don't really wear much in the form of protection, but this year I brought my Convoy Armored Shirt, and I wanted to see how it would hold up to shooting and riding in these conditions. Verdict- surprisingly awesome! Don't get me wrong, I still sweated my ass off, there's no avoiding that, but the moisture wicking properties of the fabric did their job, and I stayed pretty dry considering. I also had way more confidence facing those traffic filled intersections and maneuvering the twisty uphill roads. The crew took to calling it my muscle shirt.
I wore my Convoy under my Nice Girls Military jacket, and rode a Royal Enfield Classic 600 miles through Mindanao from Sarangani in the South, through General Santos, Davao City, Cagayan D'Oro, Surigao City, and finally Siargoa island. I paraglided, carried large tuna off boats, road a scenic road called Budda highway through the hills, tried sea urchin right out of the water, sat down and chatted with a lovely WWII vet, and even tried my hand at surfing.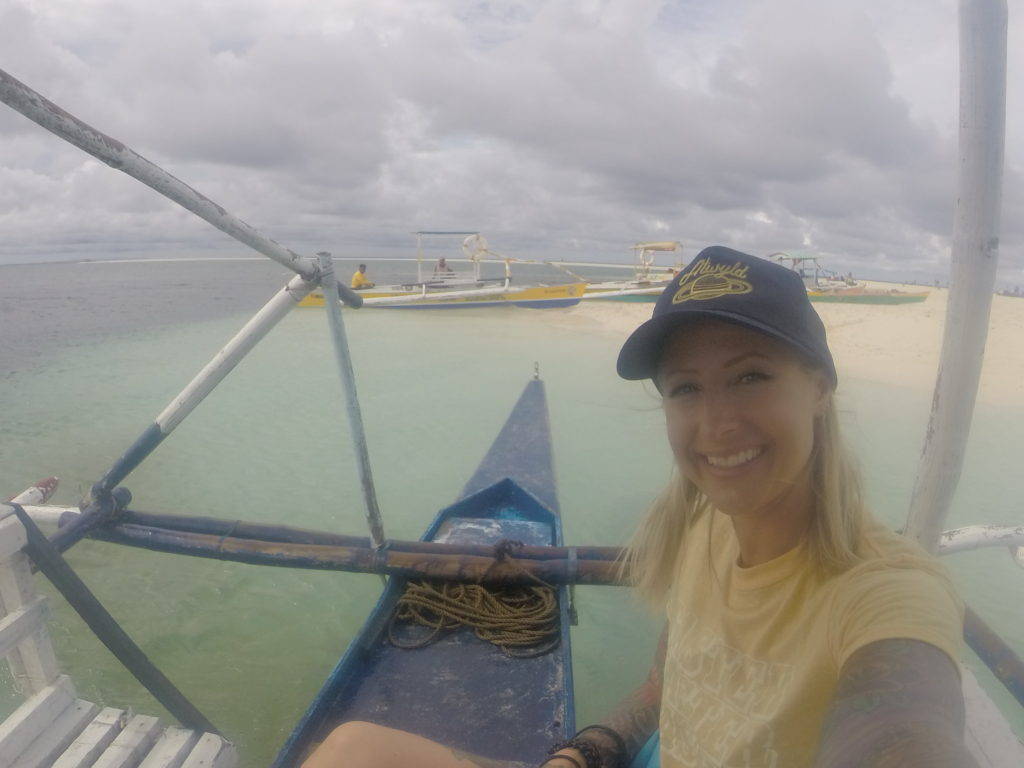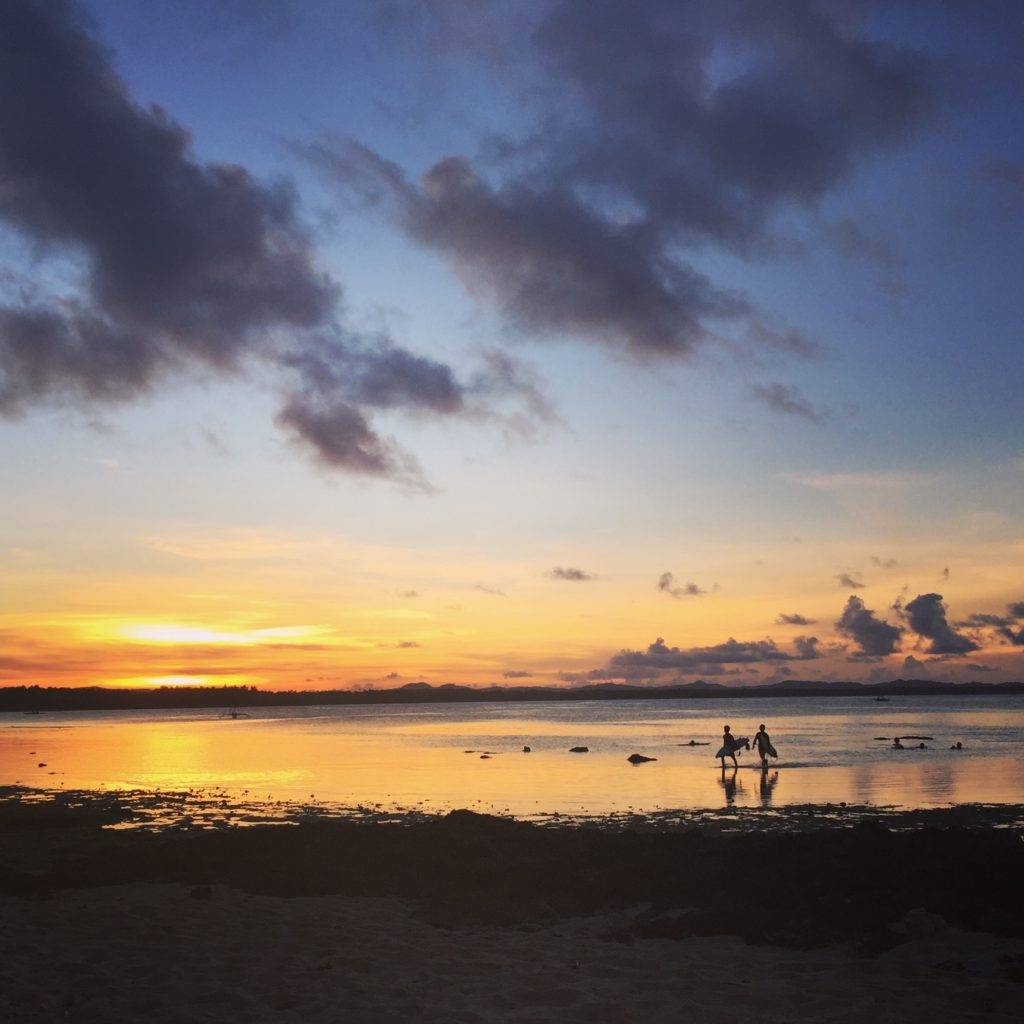 I'm so very proud to say that after 2 months of extensive riding and shooting through the cities, hills, beaches and dirt roads of the Philippine islands, my convoy armored shirt and Two Wheels Overalls stood up to it all even in the tropical heat and rain. Not only did they stand up to the conditions, but they also boosted my confidence while riding, and made me look good while on camera. I can't wait to test out the rest of my gear on future seasons of Ride N Seek…. Maybe in the Himalayas or Papua New Guinea…… We shall see. Stay tuned!